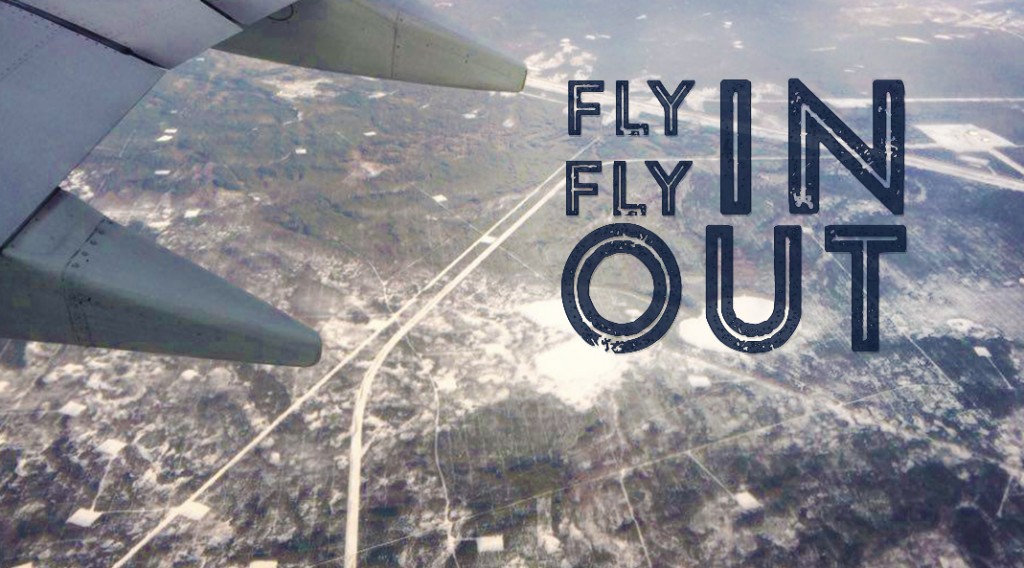 Groupe PVP is proud to announce the upcoming broadcast of its documentary Fly-in, fly-out, starting on Thursday December 7 at 8PM on Canal D.
Quebecers have always been attracted to the great outdoors. In fact, it's at the heart of their greatest achievements. Logging in the forest, log driving through treacherous waters, building enormous dams … The northern lands have provided the means to a better life for generations of workers. The arrival of major construction projects saw towns grow up around the mines. Today, since industries operate with less manpower than before, shift work – also known as fly-in, fly-out – has become the new norm.
This documentary by Éli Laliberté follows the daily grind of workers who have chosen a rather unusual lifestyle. Alternating between endless days of intense work and complete rest, their way of life can have repercussions on family life and relationships, sometimes plunging them into the darkest of times. Upset family dynamics, the inability to deal with unforeseen situations, strained relationships, but also solidarity, community spirit and sacrifices… Fly-in, fly-out explores all facets of this mainly unexplored lifestyle…
The film, which made the official selection for the 9th annual Festival international de cinéma et d'art de Percé (les Percéides), was directed by Gaspesian Éli Laliberté. Sound design originates from a track by the band Dans l'shed, also from the Gaspé Peninsula, and narration was performed by actor, comedian, and author Ghislain Taschereau.
Broadcasts
Thursday December 7, 2017 at 8PM
Reruns
Friday December 8 8 at 1PM, Sunday December 10 at 9PM
Monday December 11 at 1AM, Tuesday December 12 at 9AM.