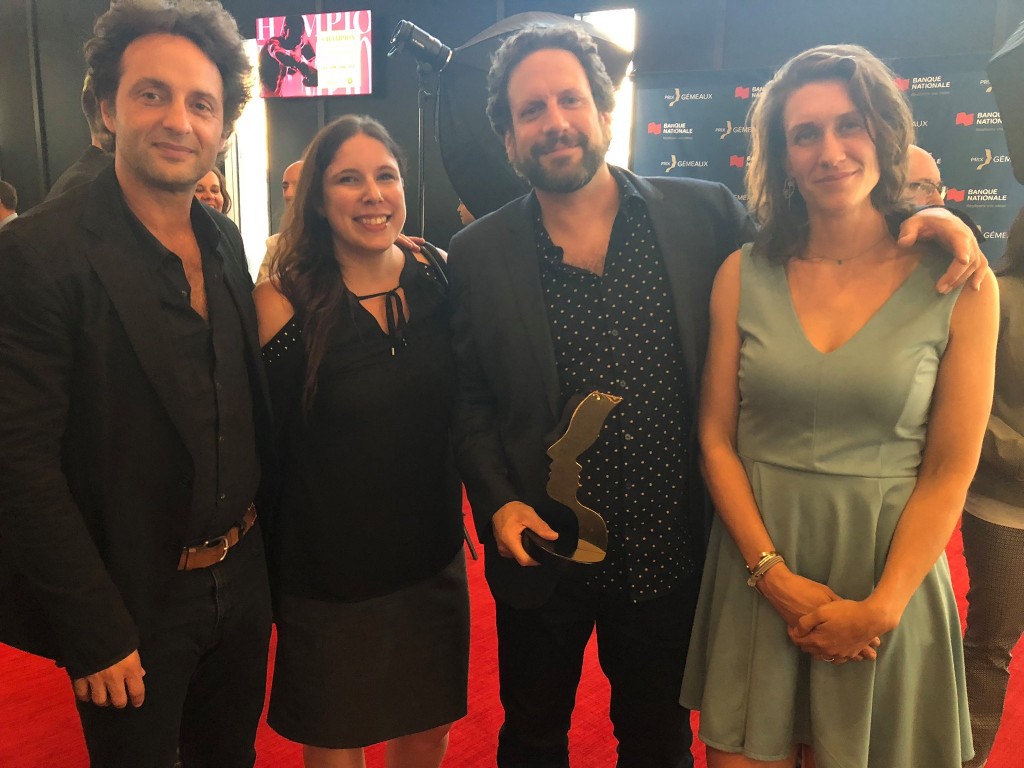 Groupe PVP was extremely proud to take home the statuette for best animated series for its youth series Trulli Tales, at the 33rd Gémeaux Awards Gala which was held on Sunday 16th September.
Trulli Tales is an international coproduction produced with Fandango TV, Congedo Culturarte, Gaumont Animation and Rai Fiction. This animated series, broadcast on ICI Radio-Canada, presents four little characters who attend cooking and magic classes to become great Wizard Chefs.
Well done to François Trudel, vice-president and producer for Groupe PVP's animation department, as well as all those who contributed to this truly global series!
—
On the photo from left to right: Nicolas Atlan (Gaumont Animation), Annie Rioux, François Trudel and Marie-Ève Grisé-Blais (Groupe PVP)
To access the episodes, games and extras, follow this link: https://ici.radio-canada.ca/jeunesse/scolaire/emissions/5462/trullalleri/contenu/jeux