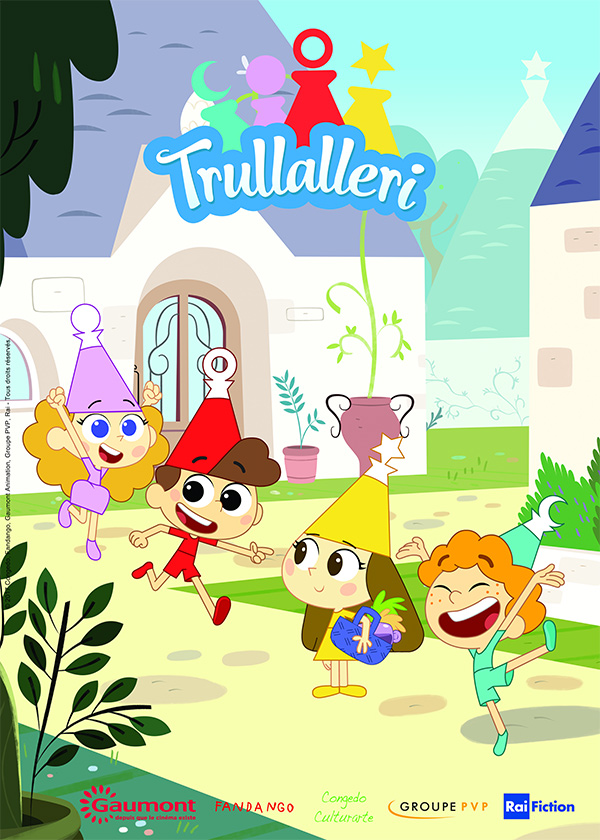 After a few years of hard work in the development and production phases, Groupe PVP is proud to announce the imminent broadcast of its animated series Trulli Tales, coproduced with Gaumont Animation (France), Congedo Culturarte, Fandango TV and Rai Fiction (Italy).
Geared towards young children and comprising 52 eleven-minute episodes, Trulli Tales will begin airing from January 6, 2018 on ICI Radio-Canada every Saturday and Sunday morning at 7:15AM. The series will be aired globally on Disney France, Disney UK, Disney Italie, Rai Fiction, Gloob and Knowledge Network.
In addition, a website and a game for mobile devices will be available online from December 20, 2017.
Synopsis: Trulli Tales is a children's animated series that tells the adventures of four little characters from Trulliland who have been chosen to protect Grandma Trulli's precious magic cookbook. However, before they can become great Wizard Chefs, Ring, Zip, Stella and Sun must first learn to use their cookery skills as well as their magic powers.
In each of their adventures, they must also try to stop the evil villain Copperpot from getting his hands on the famous magic cookbook.